A Living Willow Agility Course
Garden design and horticulture combined with dog agility components to create an ecological training ground for a dog daycare centre.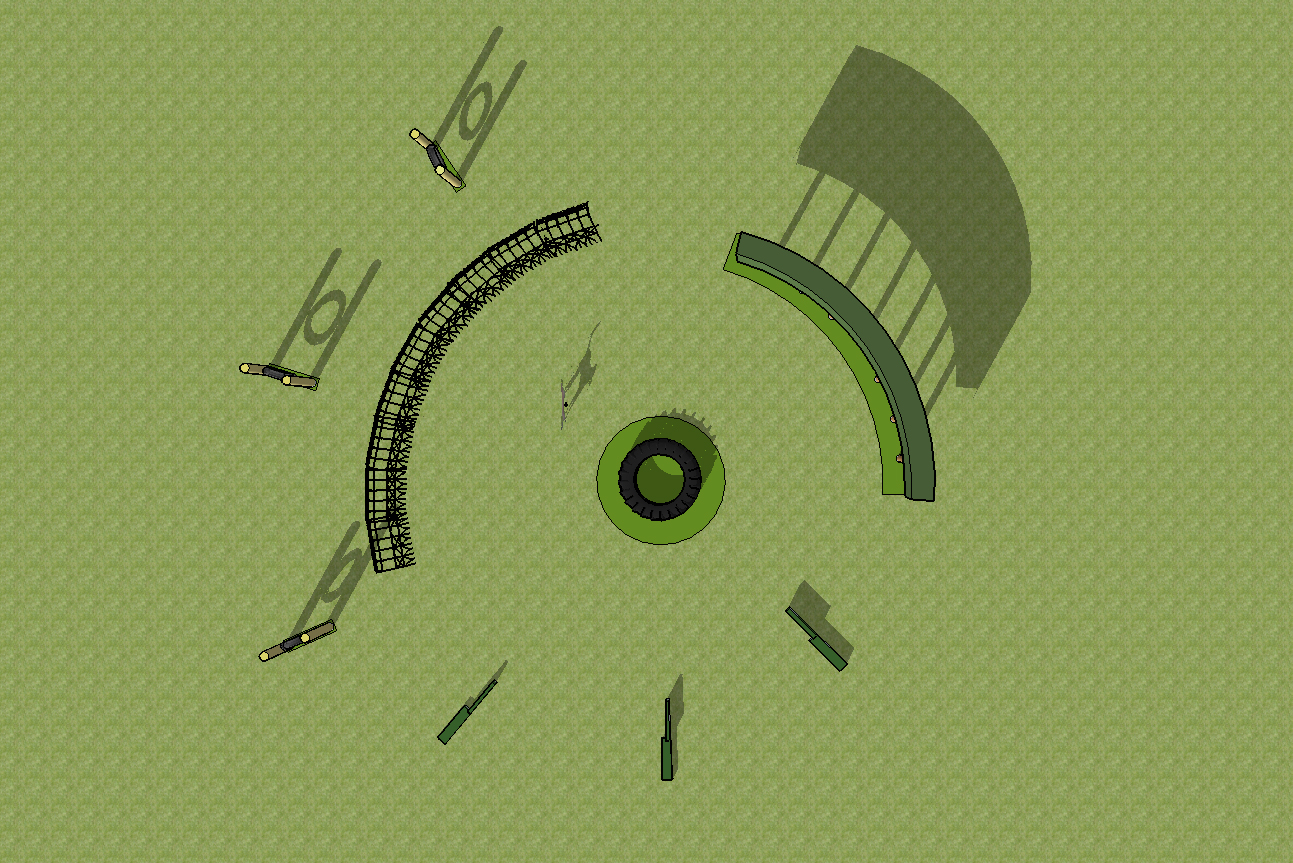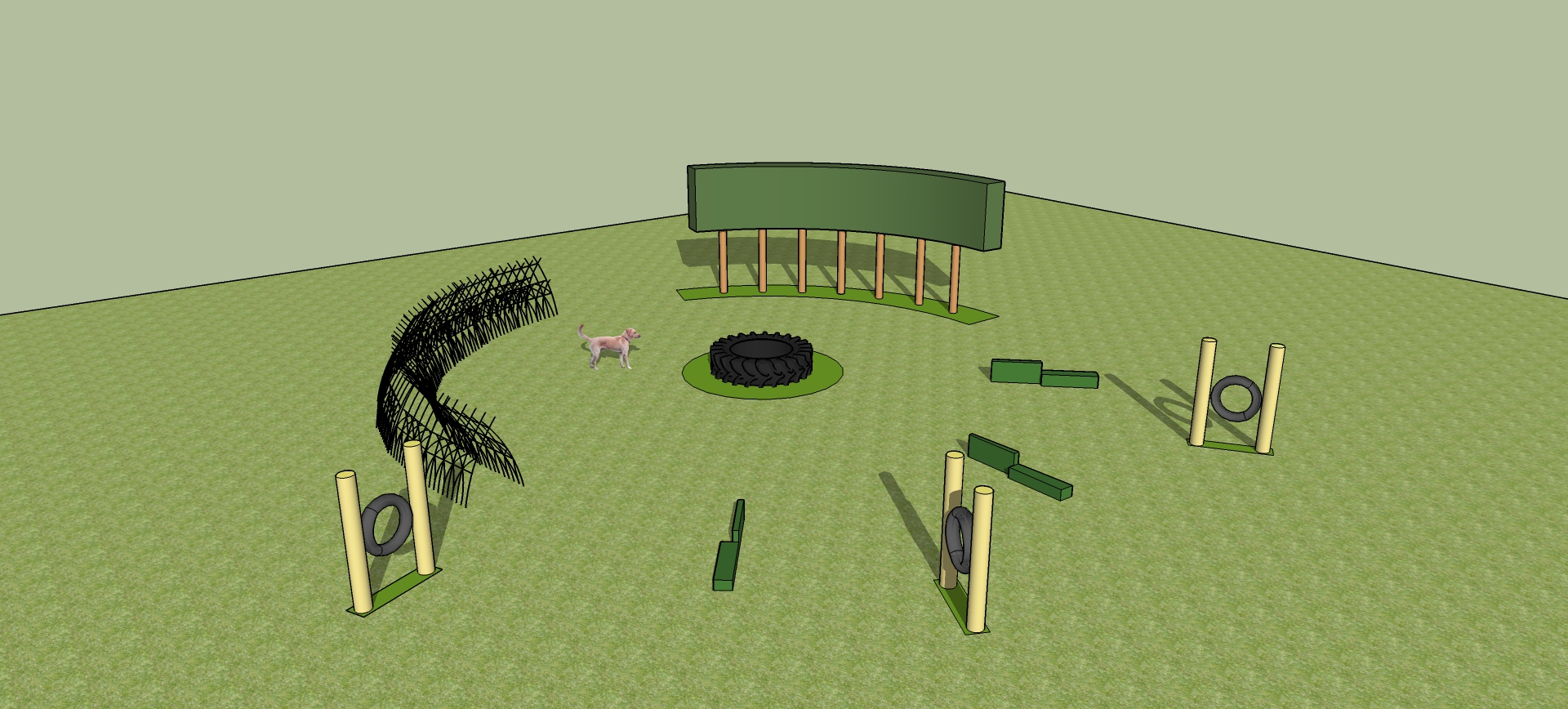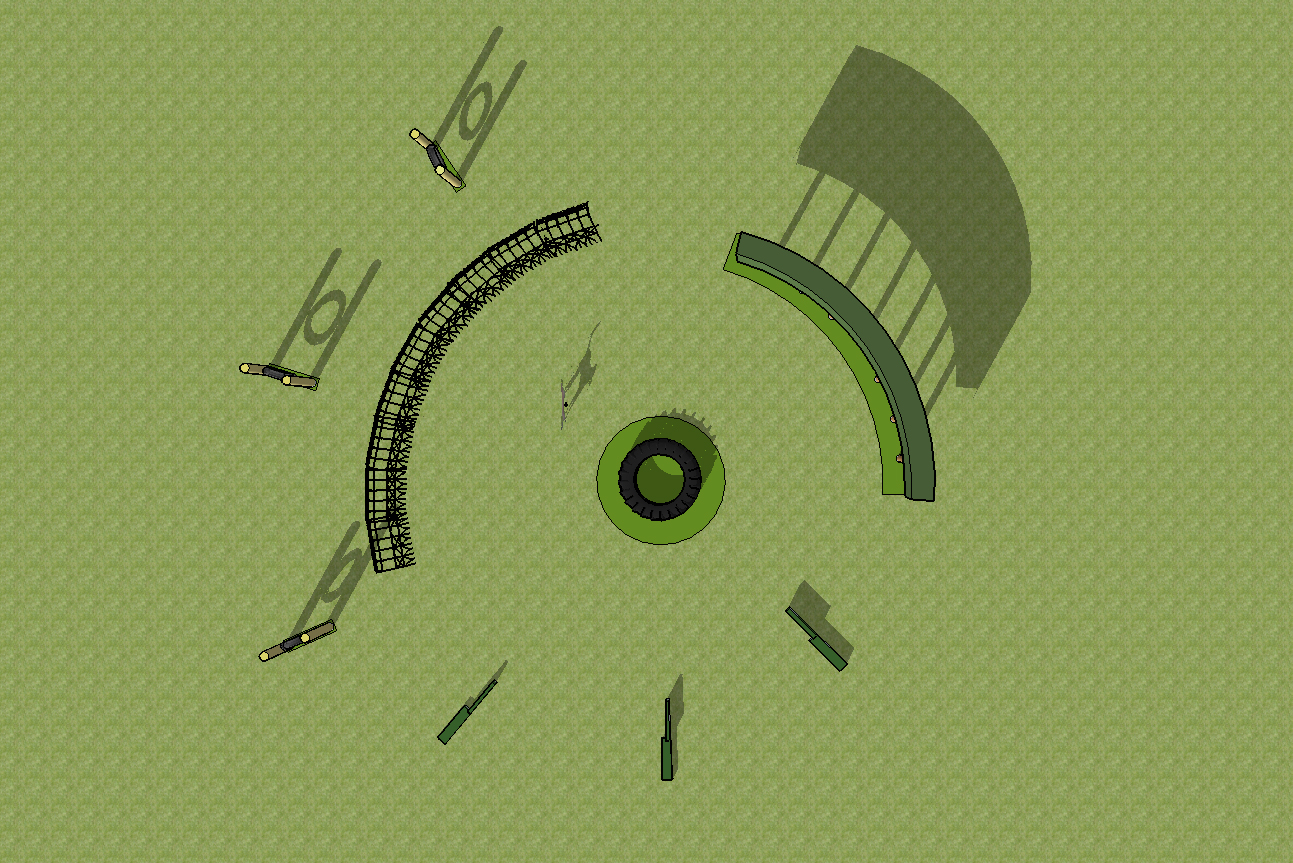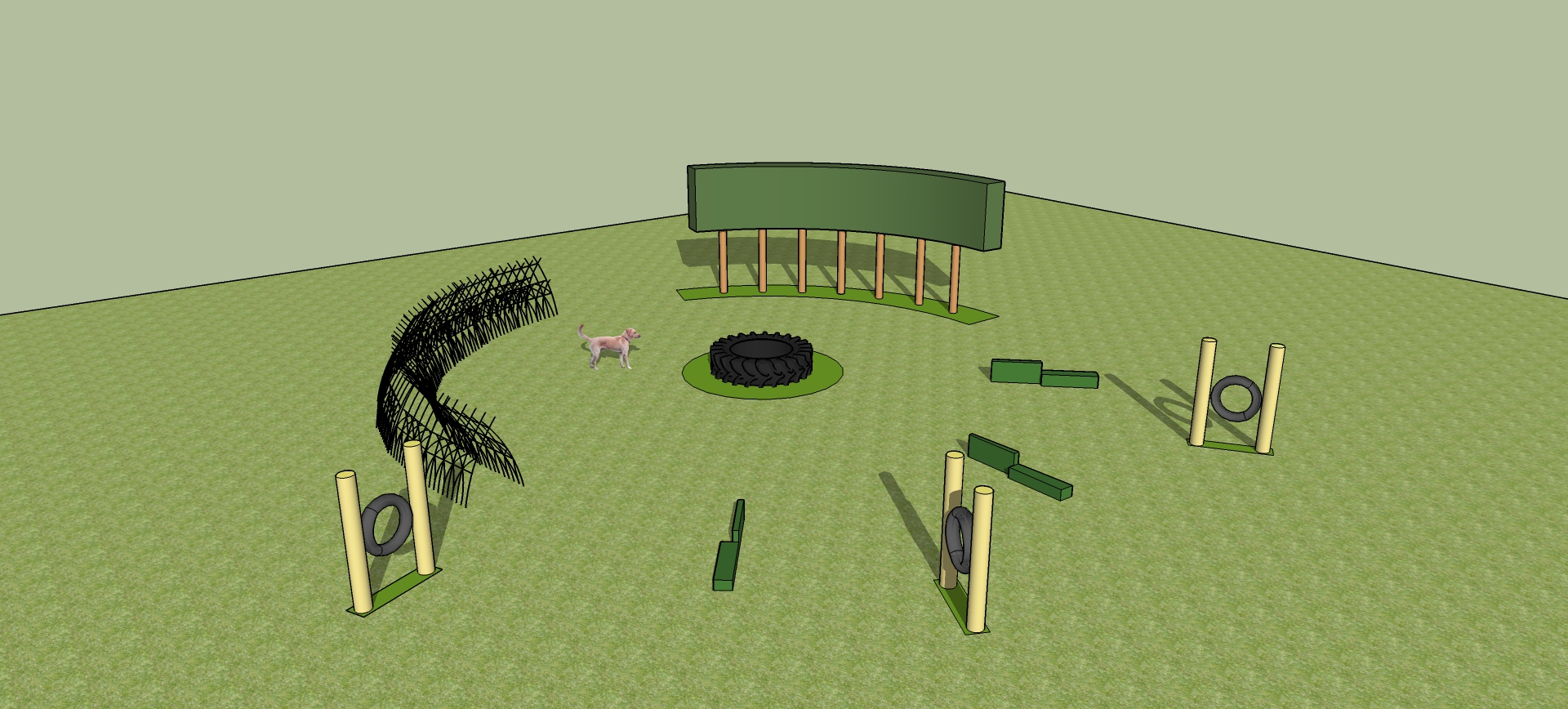 A Living Willow Agility Course
Client: Mark Scott, Dogstroll – Daycare, Walking and Photography
The brief required an agility inspired training ground for a dog daycare centre in Surrey. The design has a radial form to create dynamic function and incorporates both garden design and agility training features to provide a visually stimulating and sensory environment for dogs, staff and visitors.
The design is based upon the principles of permaculture, ecologically it works by reconnecting people with the environment. It is about creating sustainable, multi functional systems that benefit people, the environment, and dogs. Sunlight illuminates the structural elements of the design, casting strong shadows throughout the day. In winter the golden stem work on the woven willow tunnel can be appreciated and by summer the vigorous growth of Salix alba var. vitellina provides lush green foliage and shade for the dogs. The dogs at Dostroll are loving it already!
An open day is planned for May 2015.
This design has been submitted to ukagility.com and agilitynet.co.uk